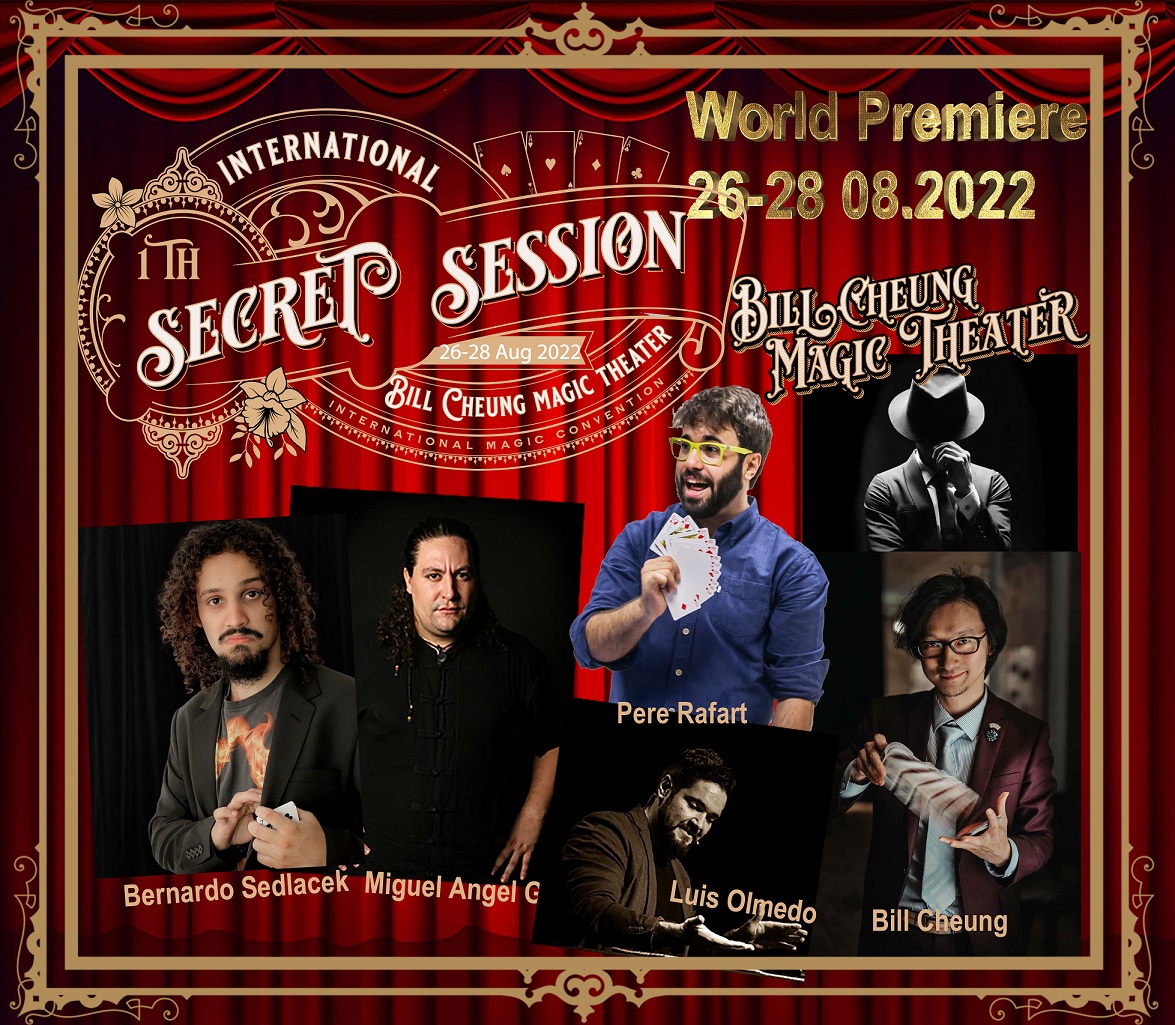 Secret Session World Premiere 26-28.AUG.2022 English
2022-08-21
Secret Session
World Premiere
Bill Cheung Magic Theater
26 - 28, Aug 2022
limited in attendance: 120 Person.
3 Days magic Convention focus on Close up magic with highlights program, 5 lectures, 3 one man shows, 1 gala show, 1 workshop and international dealer, of course a lot of bar magic in Lounge. We invite world best performers, creators, speakers to sharing their thoughts and ideas. Everything will be holding in the exclusive magic Theater. This will be the first edition secret Session and the opening ceremony of our Magic theater.
Visit Information
limited in attendance: 120 Person.
Venue
Bill Cheung Magic Theater
Wiener Straße 111 / 3.5.B
2700 Wiener Neustadt
Hotels
Three hotels are just 2 minutes' walk from the theatre.
• Win Budget B&B ⁎⁎⁎
Wiener Straße 113 / 2.4, 2700 Wiener Neustadt
Tel. +4326222704242
• Hotel Winrooms ⁎⁎⁎⁎
Wiener Straße 115 / 1.1/B2, 2700 Wiener Neustadt
Tel. +43262227042
• Boutiquehotel Freizeittempel ⁎⁎⁎
Wiener-Straße-Werkstraße 109, 2700 Wiener Neustadt
Tel. +43262220720
5 Reasons to join us:
1. Special Theater: in our custom-built theater. Without bragging, it is best venue for close-up magic to be found at any convention.
2. Amazing Room Rates: Price is always a consideration when selecting which convention to attend, and a major part of that cost is your hotel room. That's where the good news comes in. Believe it or not, there are three Hotel just 2-minute walking distance from our theater, the price is from 51 Euro including tax per night, including free Internet and parking!
3. All in One, all the shows, lectures, dealer room, workshops and magic lounge/Bar are in the magic Theater.
4. Friends and Passion, we are gathering very best magicians in the world sharing their thoughts and ideas with an eager and appreciative audience, and the friendships it builds.
5. Extra workshops: For an additional fee, registrants can option into private workshops, limited in attendance. This is a chance to take lessons from some of the finest magicians on Earth.
Programm
You can download the program as a PDF here
Overview plan Closeup Session 19. - 21. 8.2022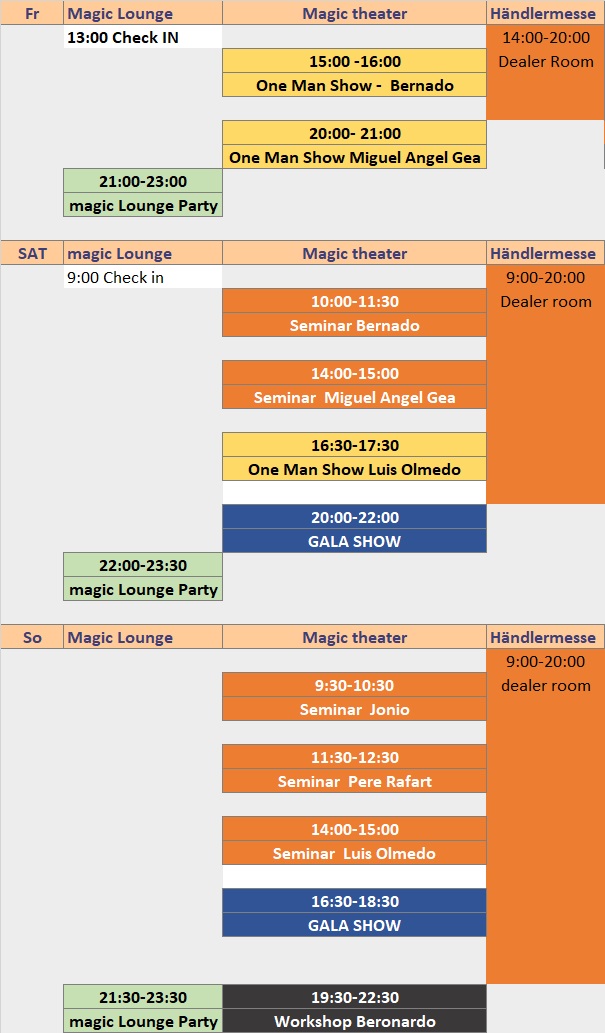 Artists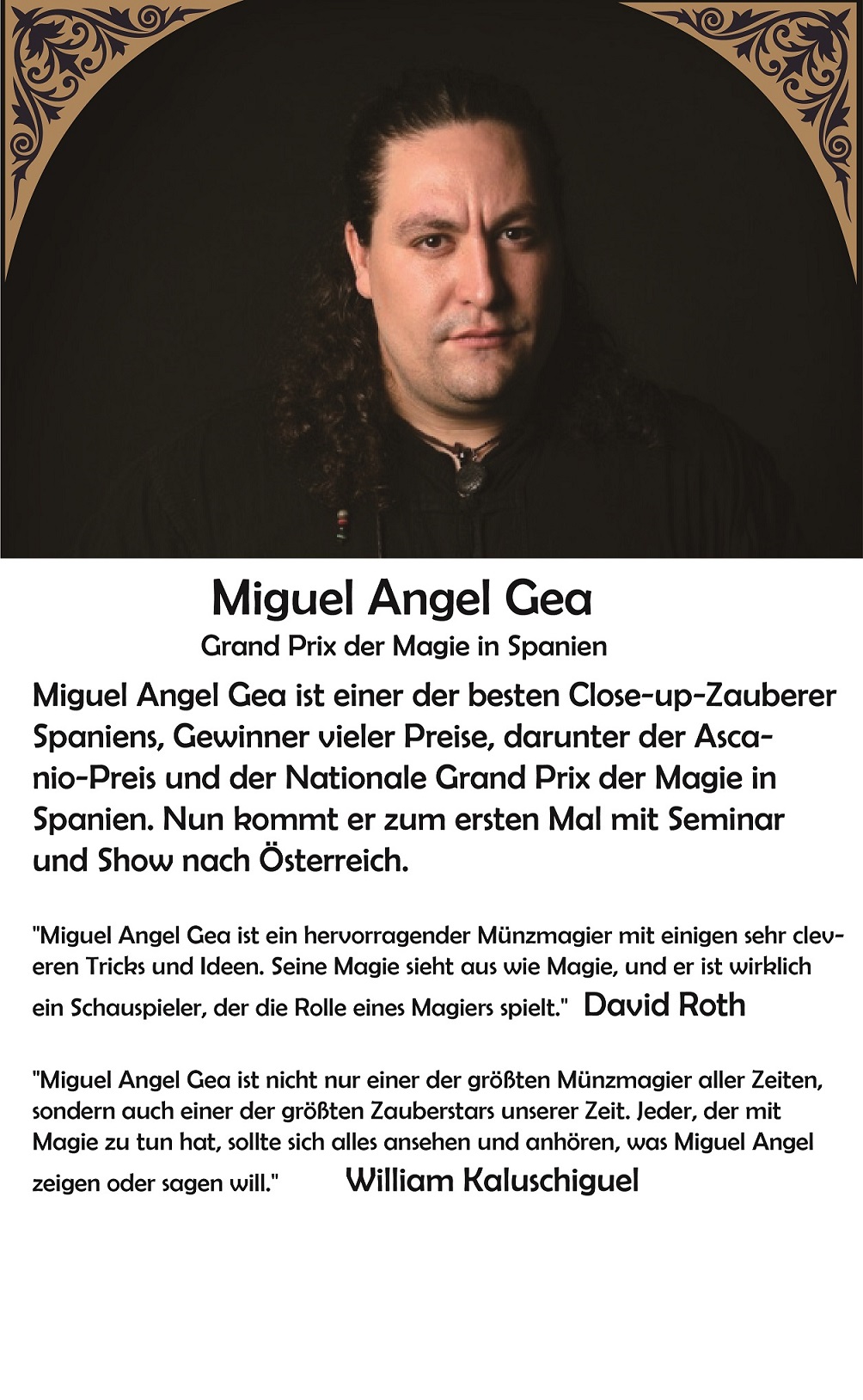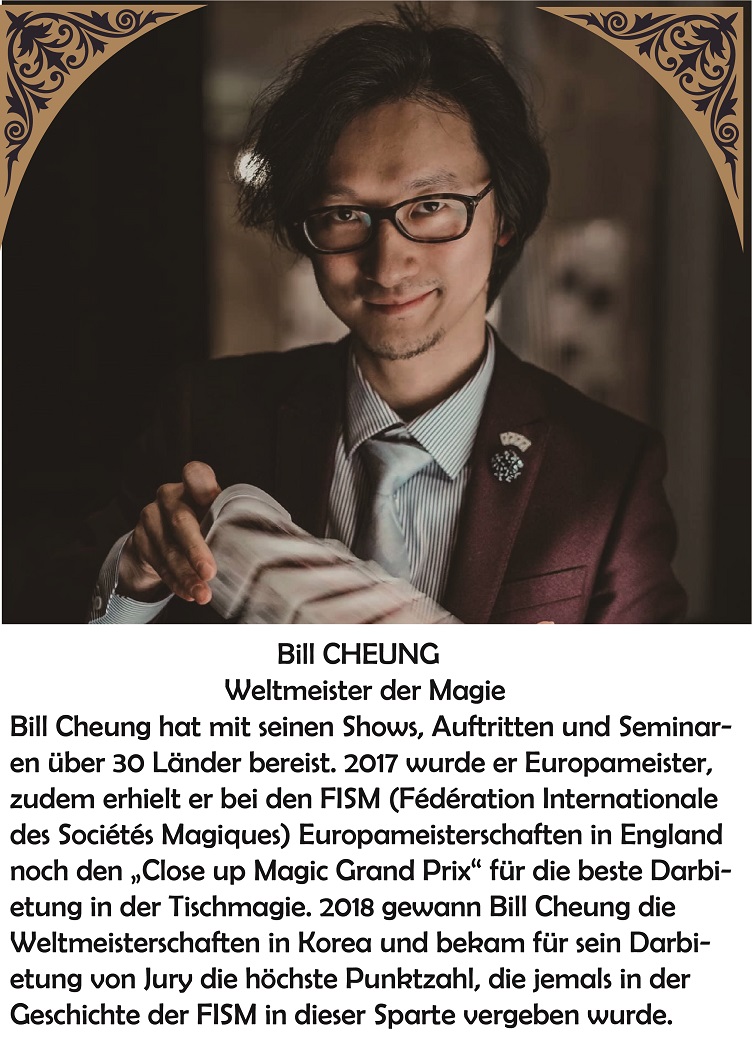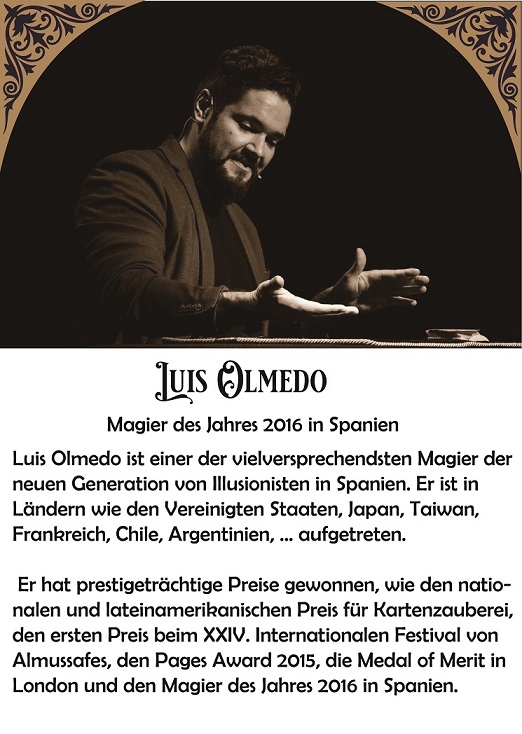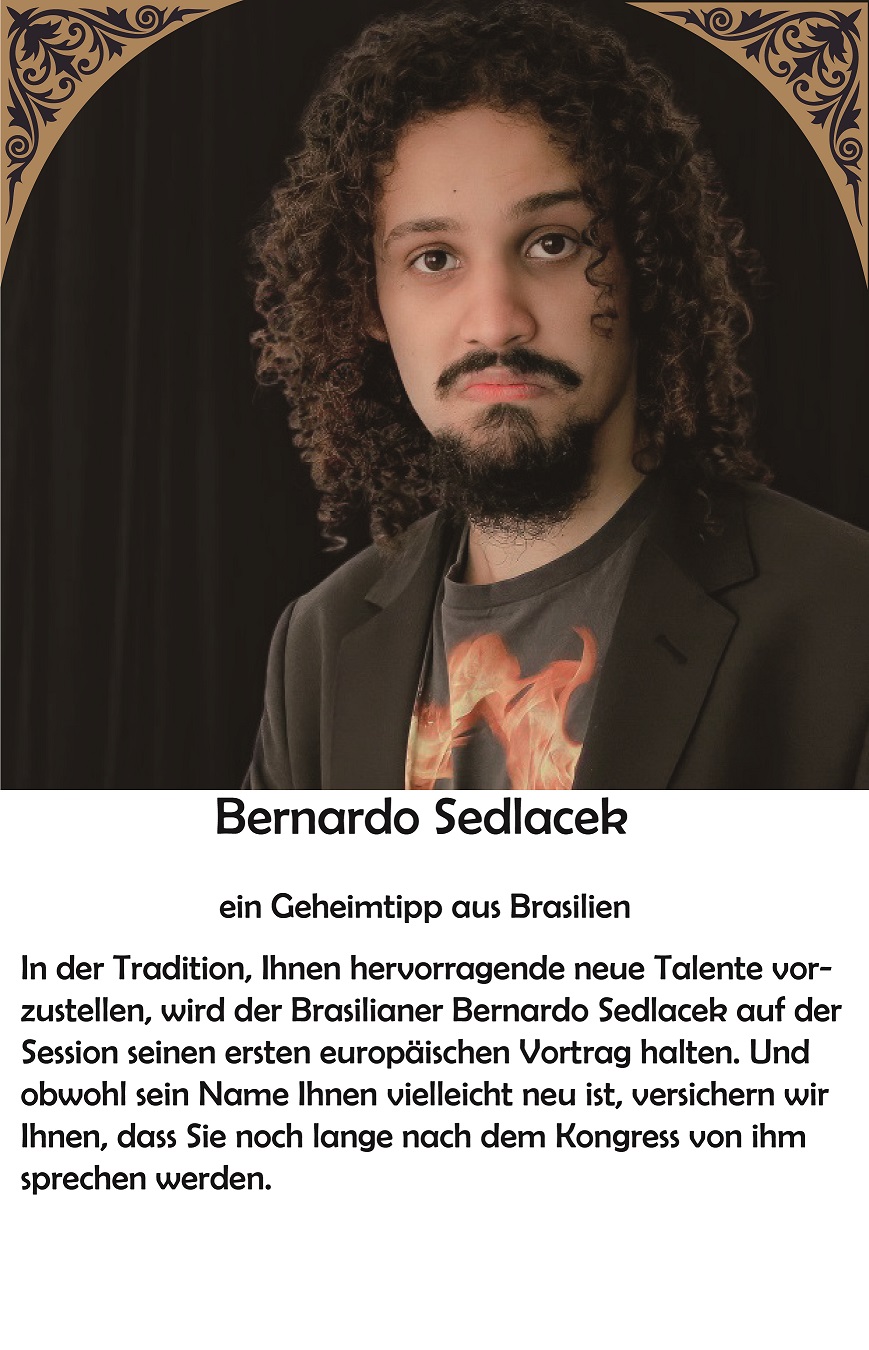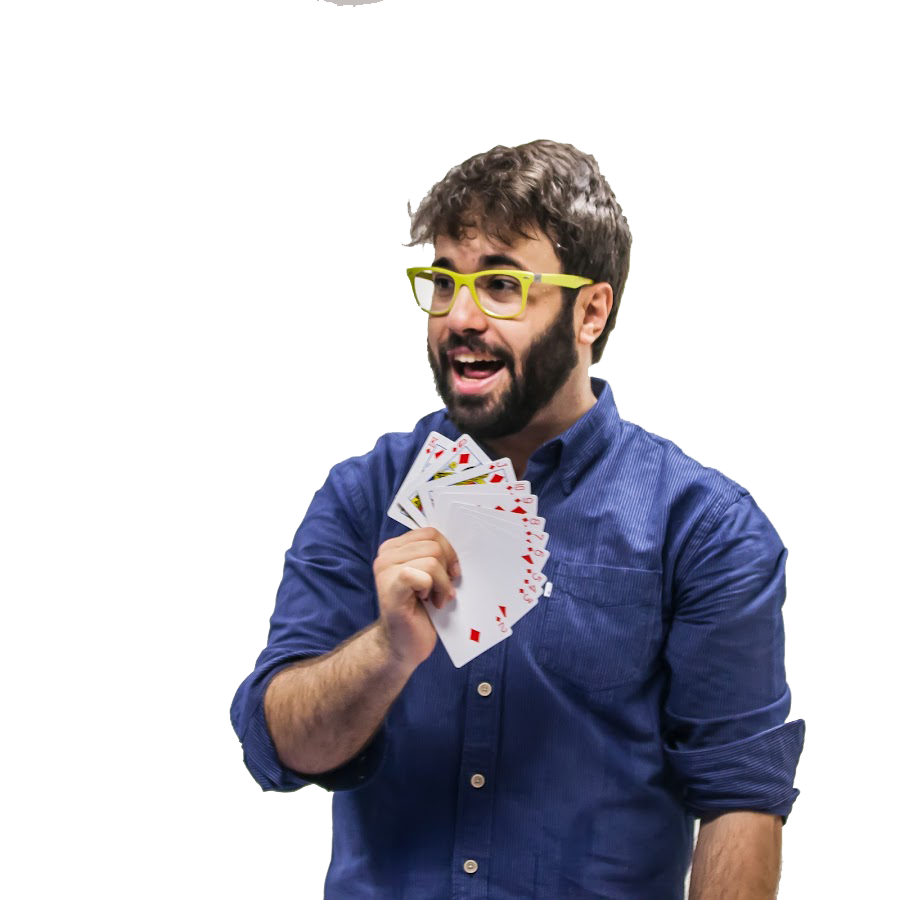 Pere Rafart
Vizeweltmeister der Magie 2018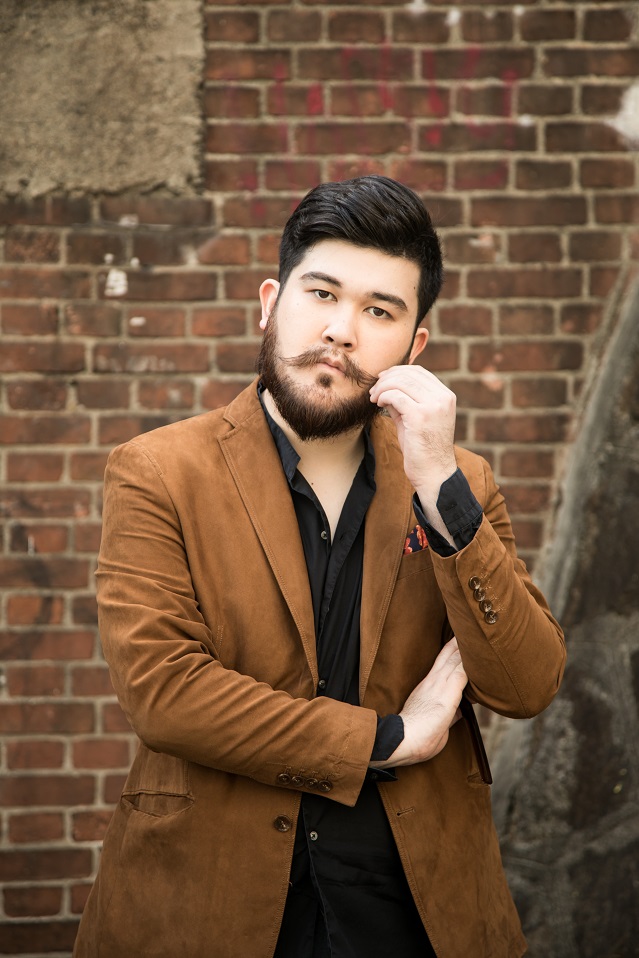 JONIO is one of the most famous magicians in Japan.
He has appeared on TV shows around the world with his weird beard magic.
It was highly praised on huge American and Chinese shows (Fool Us and AGT).
At the World championship held in July 2022, he won 3rd place in the parlor category.
Don't miss the Weird Beard magic.
Workshops
Bernardo Sedlacek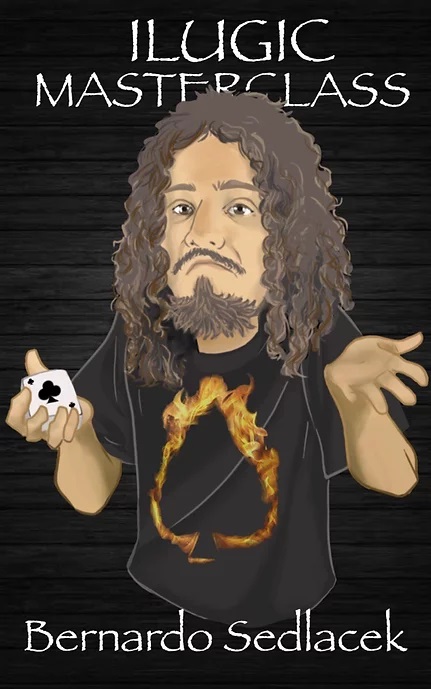 3 Stunden Master Class mit Bernardo Sedlacek, 50 EURO, limitierte Teilnehmerzahl.
FAQs
1. How can I register for the congress?
Please use our online ticket shop, NOW Registration
After your order, you will receive a confirmation by e-mail. Simply state your name at check-in to receive your personal congress documents.
2. What is included in the congress fee?
The participation fee includes participation in all the Lectures, 3x one man show, 1x gala show, Dealer room.
does not include workshop and dinner.
3. Price
MRA/FISM-Card Member* 180,00 €
Nonmember Card 198,00 €
VIP Card (only 12 Tickets) 210,00 € * Reserve the first row seat for all Shows & Lectures.
Additional gala ticket: 49,00 €

Youth ticket: 120,00 € * for everyone up to the age of 18.
4. Are there also day tickets?
Day tickets can be purchased at online Ticketshop.
5. Are there additional Gala Show tickets?
Gala show tickets can be purchased at Ticketshop, but it's very limited.
Kontakt
Info@magic-theater.at